Thailiving Law has provided legal counsel to Expats and Thais for over 20 years with focus on property and corporate legal services in the Chonburi Region.
Thailiving Law in Pattaya
Are you looking for a reliable and experienced legal team in Pattaya? Whether you need legal counsel for property, corporate, or personal matters, Thailiving Law can help you navigate the complex and often-changing Thai legal system.
Thailiving Law is a leading law firm in Pattaya that has been serving expats and Thais for over 20 years. We have handled various legal issues and disputes with professionalism and efficiency. We have a reputation for providing valuable legal advice at very affordable prices.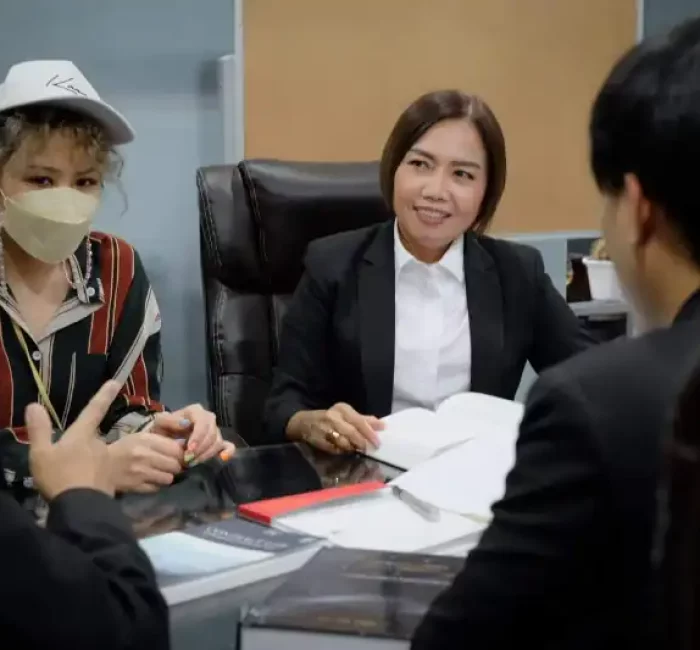 Our legal team has extensive knowledge and experience in dealing with both local and international cases. We have access to a network of experts who can assist us in resolving complicated legal challenges. We have successfully represented our clients in court as well as in private settlements.
At Thailiving Law, we are committed to protecting your legal rights and interests. We offer a range of legal services that are tailored to your specific needs and goals. We also strive to establish a close relationship with our clients based on trust, confidentiality, and respect.
If you are looking for the best professional choice for your legal needs in Pattaya, contact Thailiving Law today. We will provide you with a free consultation and a fair quote for our services. Thailiving Law is your trusted partner in the Thai legal system.
Thailiving Law is not only a law firm, but also a responsible member of the local society. We care about human rights, environmental protection, diversity, inclusion, health, and safety. We uphold the highest standards of ethics and social responsibility in our work and in our community. We respect and value our staff and our clients as part of our Thailiving Law family.
Thailiving Law focuses on the many aspects of property investments, such as purchasing a residence in Thailand or using 30-years lease agreements and we closely follow the market trends to protect our clients' investments. We have substantial expertise and experience in real estate matters and condominium law.
The Property Laws can represent a complicated landscape to Expats since the laws these years are often changed to attract foreign capital and residents. Services comprise contracts for purchase, sale, loan, mortgage, and lease. Please note that all our services are affordable but represent best professional quality.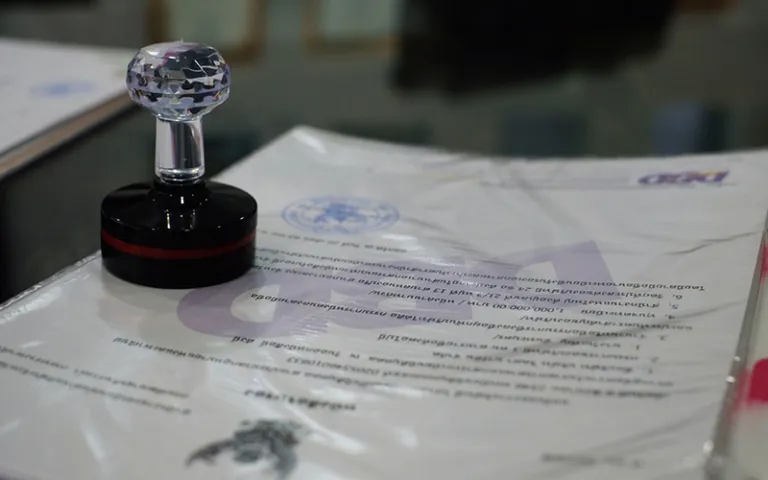 We provides corporate services of all types to our clients like a obtain a foreign business license, or conduct any other corporate service like business support, tax, and labor laws. We have substantial experience in these business areas, factories, restaurants, shops, hotels, and bars.
We have over the years assisted many expatriates to form a business in Thailand and helped them through the jungle of rules. We provide a full service package from incorporation of a company, applications for various licenses, Business Visa, and Work permit. Please note that all our services are affordable but represent best professional quality.
Family Law and Estate & Wills
We assist you in making a Last Will and Testament that in full details follow the Inheritance Rights according to Thai Law.
The documents will detail your assets in Thailand, such as property, bank accounts, vehicle, and personal items. We can clarify the steps and actions for Statutory Heirs in the will to be executed as instructed by the deceased person. Over the years our overseas clients have expressed their satisfaction for our comprehensive and detailed documents that leave no unpleasant surprises.
Our family law services are all updated to follow the latest laws. Please note that all our services are affordable but represent best professional quality.
Visa and work permit regulations in Thailand face constant changes and may be challenging to understand; however, we have substantial experiences helping our clients with Work Permits, Retirement Visa, and Marriage Visa.
We draw your attention of the importance of the fact that a Work Permit does not at the same time represent a Visa for living in the Kingdom. that serves as both a visa granting permission to stay in the Kingdom and permission to work while staying in the Kingdom.
They are two separate issues. It carries a heavy punishment if these rules are not respected.
Civil, Criminal and commercial litigation can comprise of various type of dispute that can cause severe problems. Thailiving Law has extensive experiences in solving Commercial and Corporate disputes as well as Real Estate and Property conflicts.
Thailand is a civil law country and does not have a jury system. Most cases are consequently solved by mutual agreement by both sides. The Thai tradition is to try to solve a conflict "out of court" by meditation, encouraged by the court as the first step.
Over many years Thailiving Law has assisted foreigners with certification of private and official documents as well as translations.
Our attorneys have all passed the professional course for the service before they were registered as a Notarial Services and officialy licensed by the government to authenticate signatures or documents, and witness affidavits or statements of persons under oath.
Signatures and documents of individuals are notarized in order to attest to their authenticityy public whether it is verifying the authenticity of the signature on an important document, certification of the identity of parties to an agreement, or custom drafting your last will and testament, we are here for you.
Darrell and Randy Lovernich first came to Thailand more than 15 years ago and absolutely fell in love with the country and the people. They decided to buy property in the Land of Smiles and make it a home away from home.
As they got to know more people and visit more areas in Thailand, they noticed that there were communities that lacked fundamental necessities for life: food, water, suitable shelter, basic sanitation, education… Both professionally successful and young retirees, they are not shy to the idea of acting when action needs to be taken. They began looking into the steps to form a legal foundation so that they could spend their time doing what they could to help out in their adoptive home. For those unfamiliar with setting up a foundation in Thailand, it's a gruelling, two-year minimum process. There aren't many foundations and to survive the gauntlet of paperwork, financial checks, credibility checks, etc. to just get the title of "Foundation", only the strong survive. But Darrell and Randy were determined to do it right and set up something that would be sustainable in the long term. They credit the tireless work of their lawyer Supaporn Sara Persson and her legal team for making The Tree of Life Foundation to Life.
Darrell and Randy Lovernich
Special guests at the Pattaya Orphanage today were Mr. Gert Ingvar and Mrs. Supporn Sara Persson from Pattaya. Apart from making cash and in-kind contributions including medicine and fresh rambutans, our benefactors visit the nursery and dining room where the deaf and orphaned pre-school kids are taking their lunch. Many thanks for your kindness. God's blessings upon you and yours.
I was really impressed by the services from Thailiving Law in Pattaya. When I relocated from Europe to Thailand, I needed a qualified guidance to assist me getting all the necessary documents like a Work Permit and help to get a good rental agreement for my new apartment. Later came issues like a Thai driving license and a proper visa.
The services I got were professional I would highly recommend Thailiving Law to anyone who wishes to engage a local law firm to work on the many documents with the local authorities in Thailand. Sara Persson and her staff certainly know and understand the local culture well and are able to get things done effectively and timely.
Please contact us either through phone, E-mail at lawyers@thailivinglaw.com or Facebook.
All enquiries are treated in strict confidence with respect to Thailand's Personal Data Protection Act (BE 2562/PDPA).