List of our Reputed Lawyers
Our legal team of English-speaking lawyers has extensive experience working for international clients providing them with creative and professional solutions. Our team is well respected and is connected to an efficient Network in Thailand. Together they will support and guide you through the steps of a legal process.
Thailiving Law has now more than 20 years proven record serving local clients and Expats with legal advice. The mission of the legal team is to offer the best possible professional solutions to solve the clients' legal issues.
Our team has excellent backgrounds of combined legal education plussed with experience gained from legal practise of a wide range of cases.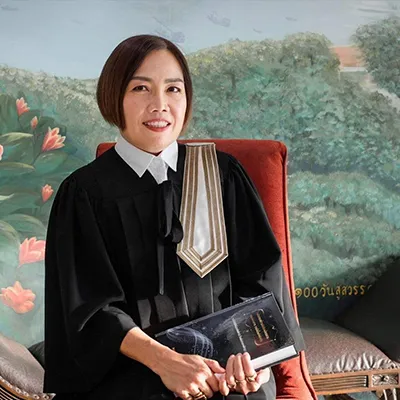 Mrs. Supaporn Sara Persson
Supaporn Sara Persson is the owner and CEO of Thailiving Law Ltd. Sara studied law at the Thammasat University passing her bar examen in 1993 and in 2002 Sara founded her own law firm, SARA LAW OFFICE that was transformed to THAILIVING LAW in 2007.
Parin Joylee is a trial lawyer focused on intellectual property, professional liability, and commercial litigation. Professional but tenacious, Parin has earned a good reputation.
Chaiwat Tunchit is an experienced attorney who practices in all areas of civil litigation, including employment and commercial matters. Chaiwat has secured hundreds of significant recoveries and victories.
Rujira Konkham is a dedicated trial lawyer who practices in all areas of civil litigation, including personal injury and employment law. She has a reputation for being a committed advocate.
PARALEGAL & LAWYER TRAINEE